Travel Buddy | 12V Marine | Oven
Regular price
$299.00 AUD
Regular price
Sale price
$299.00 AUD
Unit price
per
Sale
Sold out
This portable, lightweight, 12 volt oven can cook, bake and warm foods while you travel.
Share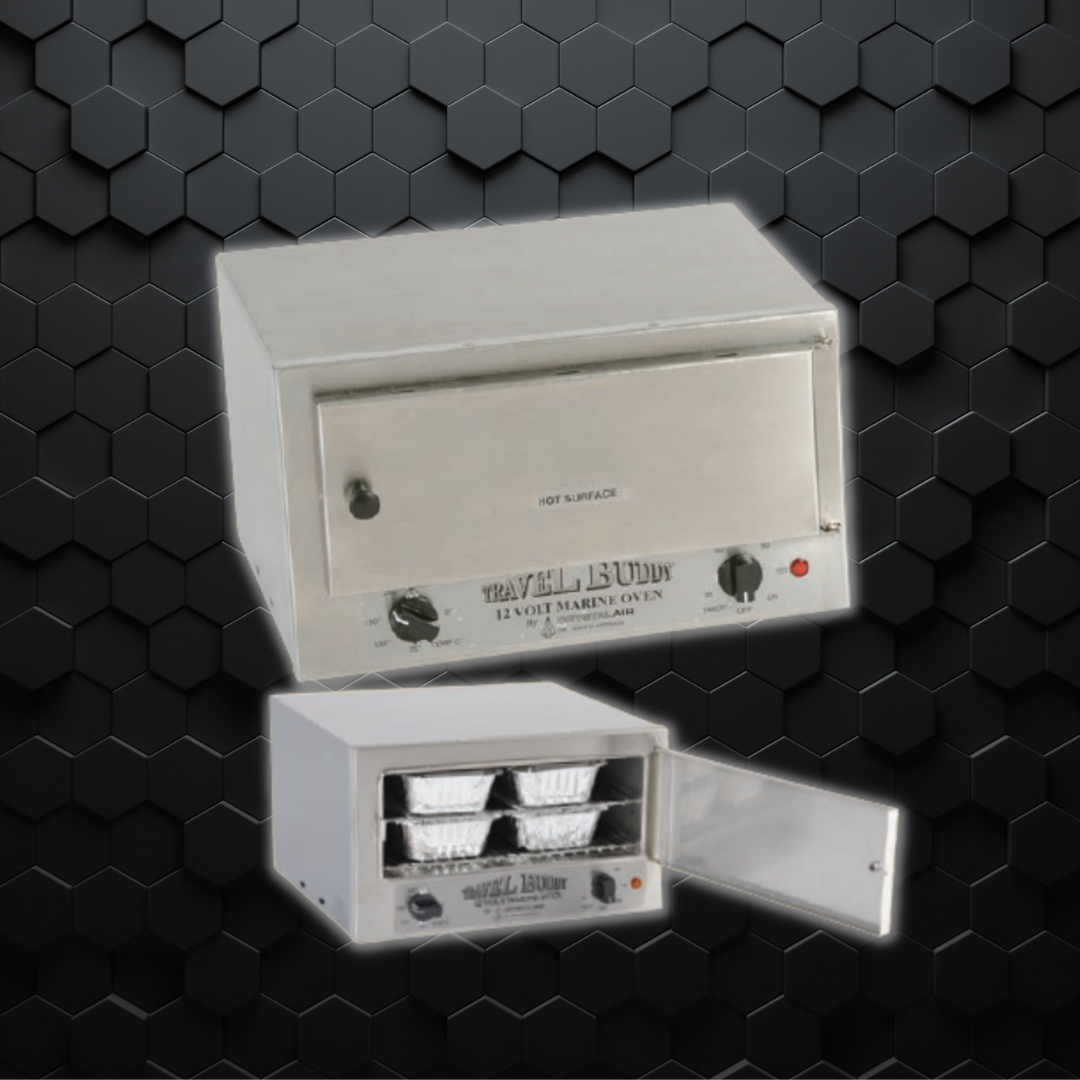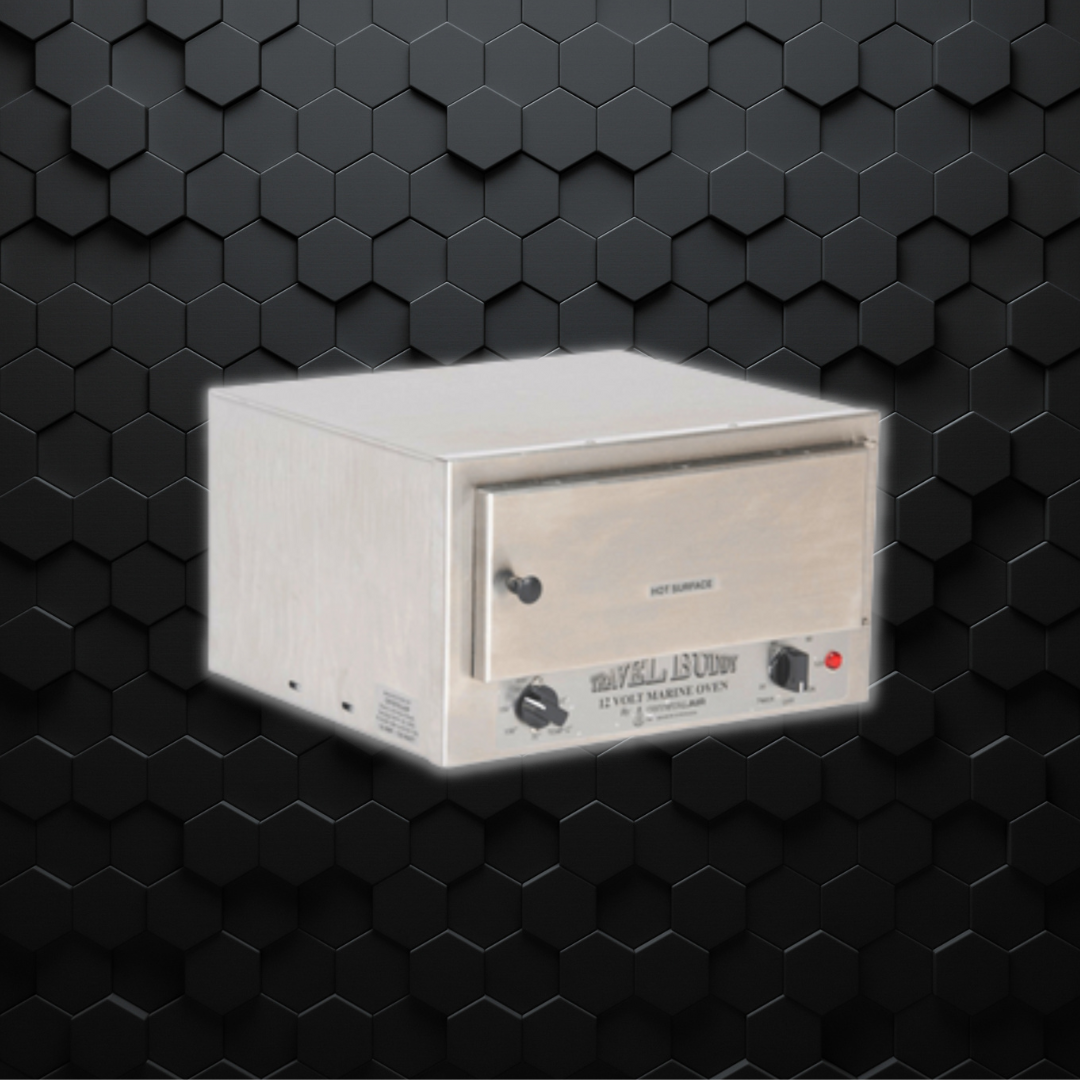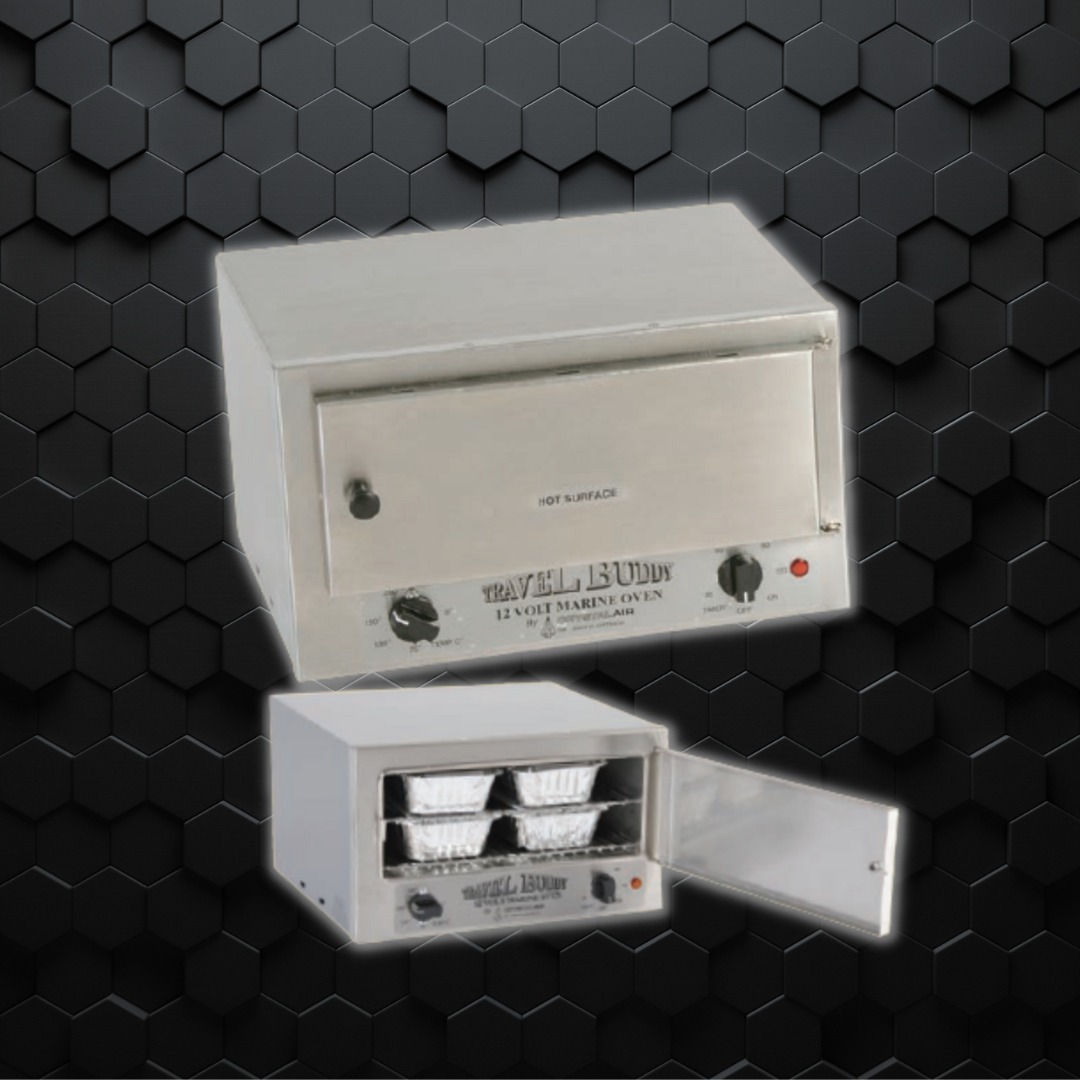 Travel Buddy 12V Camp oven
The famous Travel Buddy now in stock and it doesn't get better than this! 
Enhance your off-road adventures with the Travel Buddy Oven at Perth Diesel Performance! Discover the ultimate travel companion that brings both convenience and culinary delights to your journey. Our 12V Travel Buddy Oven is designed to meet the needs of modern-day explorers, allowing you to enjoy hot, home-cooked meals even in the most remote locations.

Whether you're camping, road tripping, or embarking on an outdoor expedition, this portable oven ensures that you never have to compromise on food quality or flavour. With its compact and efficient design, the Travel Buddy oven is easily powered by your vehicle's 12V system. You can now bake, roast, reheat, or cook your favourite dishes while you drive.
Why choose the Travel Buddy Oven?
On-the-Go Cooking: Say goodbye to canned meals and fast food. The Travel Buddy Oven allows you to cook fresh meals wherever your travels take you.
Effortless Power: Utilizing your vehicle's 12V system, this oven guarantees a reliable power source, ensuring your meals are cooked to perfection every time.
Compact Convenience: Designed with compactness in mind, the Travel Buddy Oven fits seamlessly into your vehicle, leaving you with more space for your other travel essentials.
Diverse Cooking: From warming up leftovers to baking pastries, the Travel Buddy Oven's versatile functionality opens up a world of culinary possibilities.
Durability and Quality: Crafted with high-quality materials, this oven is built to withstand the rigors of outdoor adventures, promising longevity and consistent performance.
Elevate your travel experiences with the Travel Buddy Oven from Perth Diesel Performance. Explore the scenic routes, conquer the off-road trails, and enjoy the delicious, home-cooked meals wherever you roam. Invest in the ultimate travel buddy that turns every pit stop into a gastronomic delight.
These portable, lightweight, 12V ovens can cook, bake and warm foods while you travel. Simply load the Travel Buddy up with pies, pasties, sausage rolls, pizzas hotdogs or a pre-prepared meal and plug into your car's cigarette lighter socket, set the timer and while you are driving or parked, your meal is being heated or cooked.
PERFECT FOR
• 4 x 4 Adventures
• Camping
• Tradespeople
• Transport
• Caravans
• Farmers, etc.
FEATURES
• Heat a meal on the move
• Fitted with a 2-hour timer and temperature controller
• 12 Volt DC 10 Amp 120 watts
• Insulated stainless steel
• Free standing or mounted
• Manufactured and designed in Australia
• 190 degrees Celsius+ after initial warm up
DIMENSIONS
External Internal
Height 190mm Height 100mm
Width 320mm Width 265mm
Depth 280mm Depth 250mm
**
Please Note: As this unit draws 10 amps, it is suggested where possible, to hardwire directly to the power supply. We have found that the female plugs in a number of vehicles are different sizes and without a firm fit, this can cause overheating in the plug.  This will NOT affect the warranty.
Shipping Info

Orders before 1PM will be shipped same day.

Metro shipping times are from 2 days and regional shipping times are from 3. Please see our shipping page for more details and info on bulk orders

Warranty & Returns

30 day refunds are available for all undamaged/Sealed products. Please fill in the Return

Feel free to contact us if you have any questions. We're based in WA and are here to help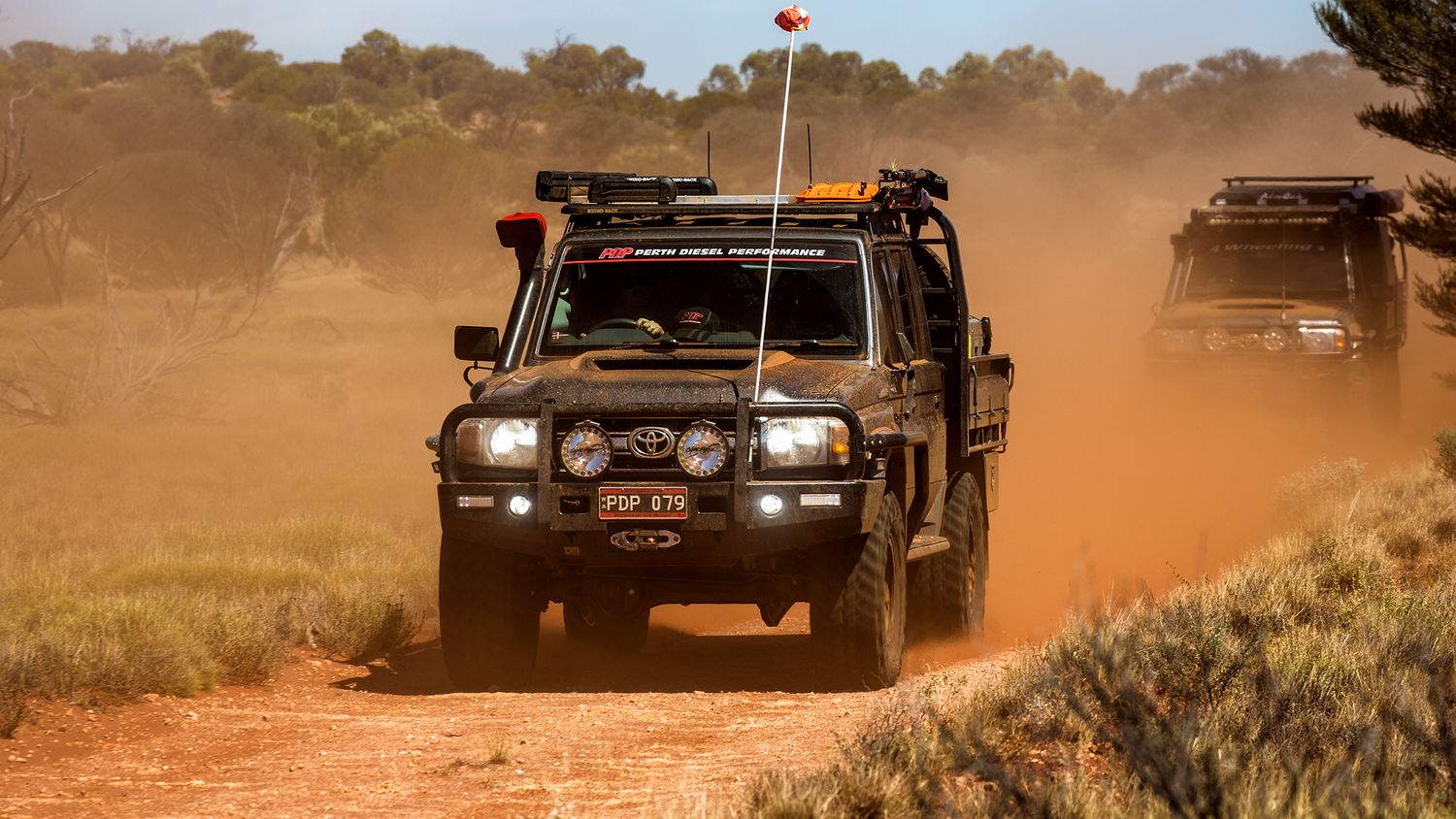 We Only Sell the Good Stuff
At PDP we only stock the highest quality parts & accessories. Honestly, if we wouldn't put a part in one of our own cars, neither should you. We won't recommend a product to you that we haven't worked with ourselves. We stand behind everything we choose to stock in our store.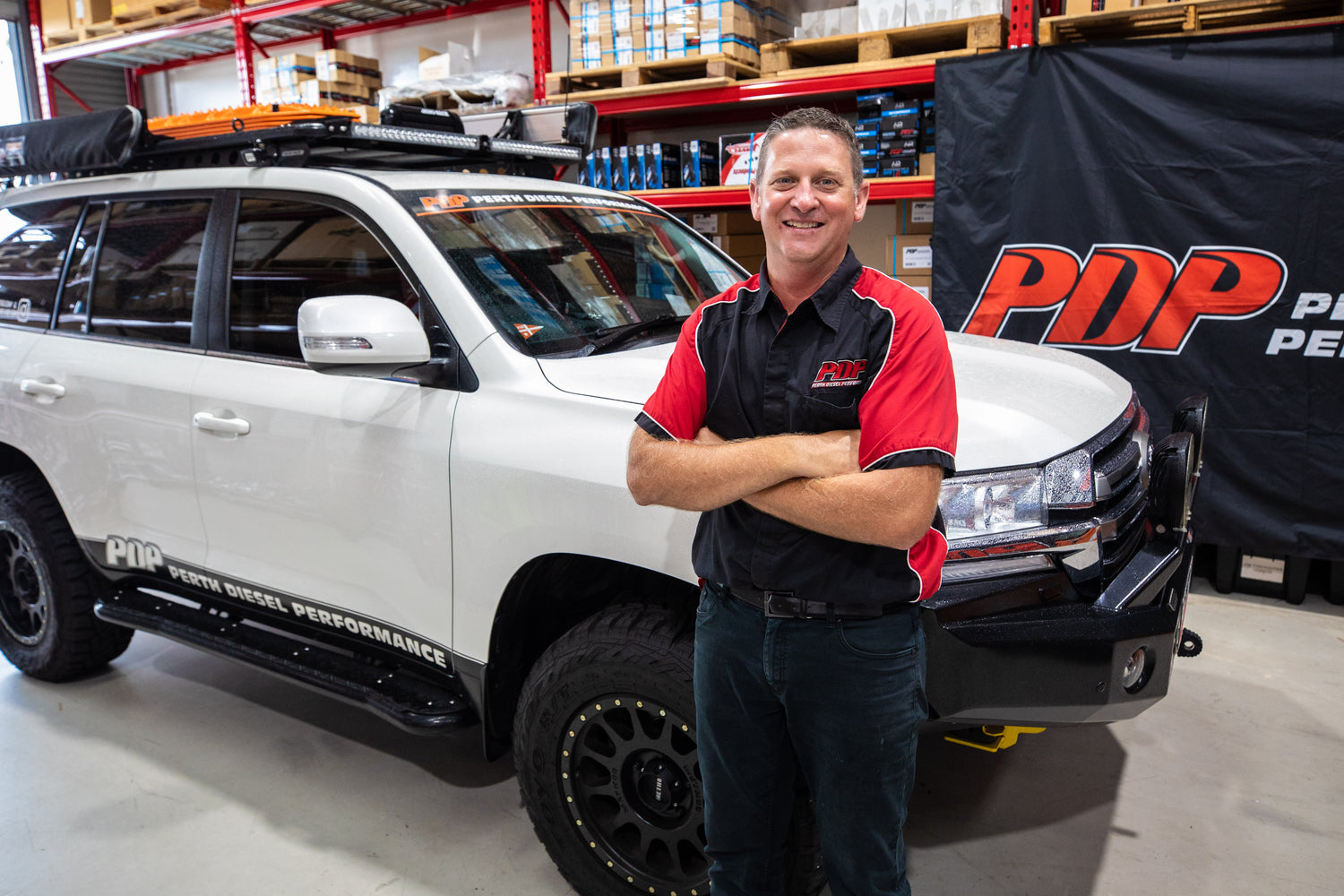 We're Here to Give You a Hand
Just like our cars, we like to make sure we go the extra mile. We still like to think of ourselves as the small business we started out as, which means reputation means a lot to us. Whether you just need some advice, or your stuck mid-installation, give us a call and we'll give you a hand.