Redarc The Manager 30 Series 3
Regular price
$1,694.00 AUD
Regular price
$1,786.00 AUD
Sale price
$1,694.00 AUD
Unit price
per
Sale
Sold out
Share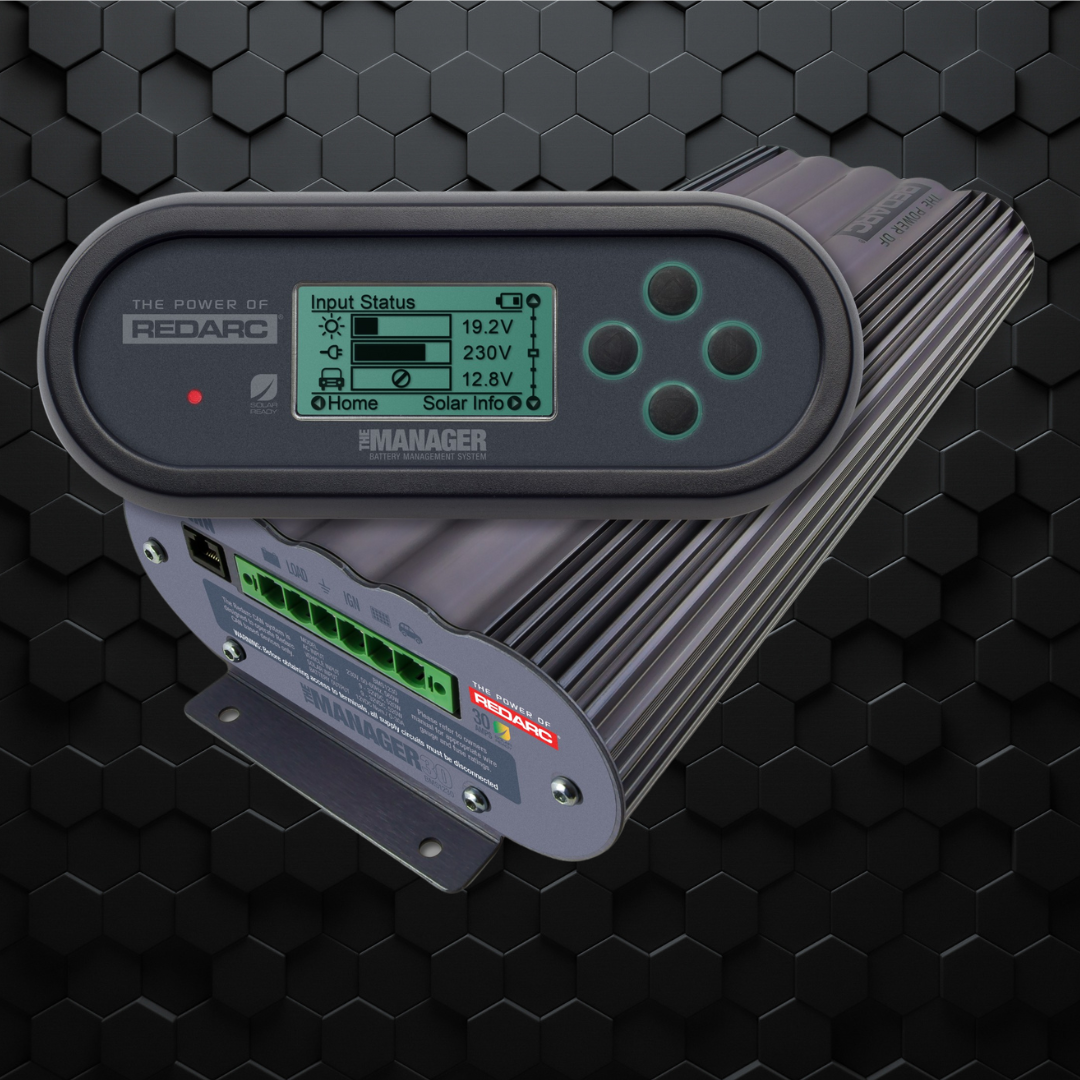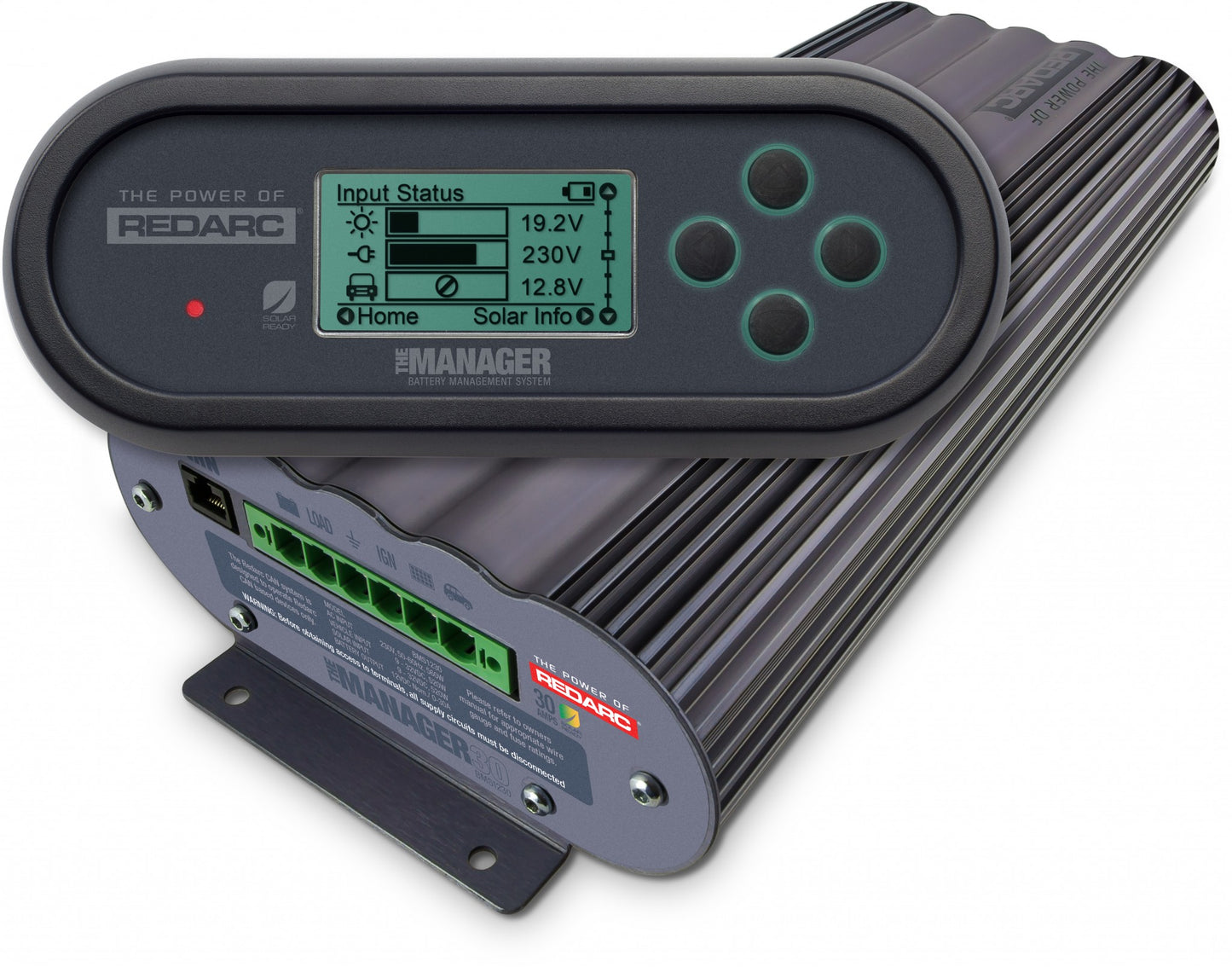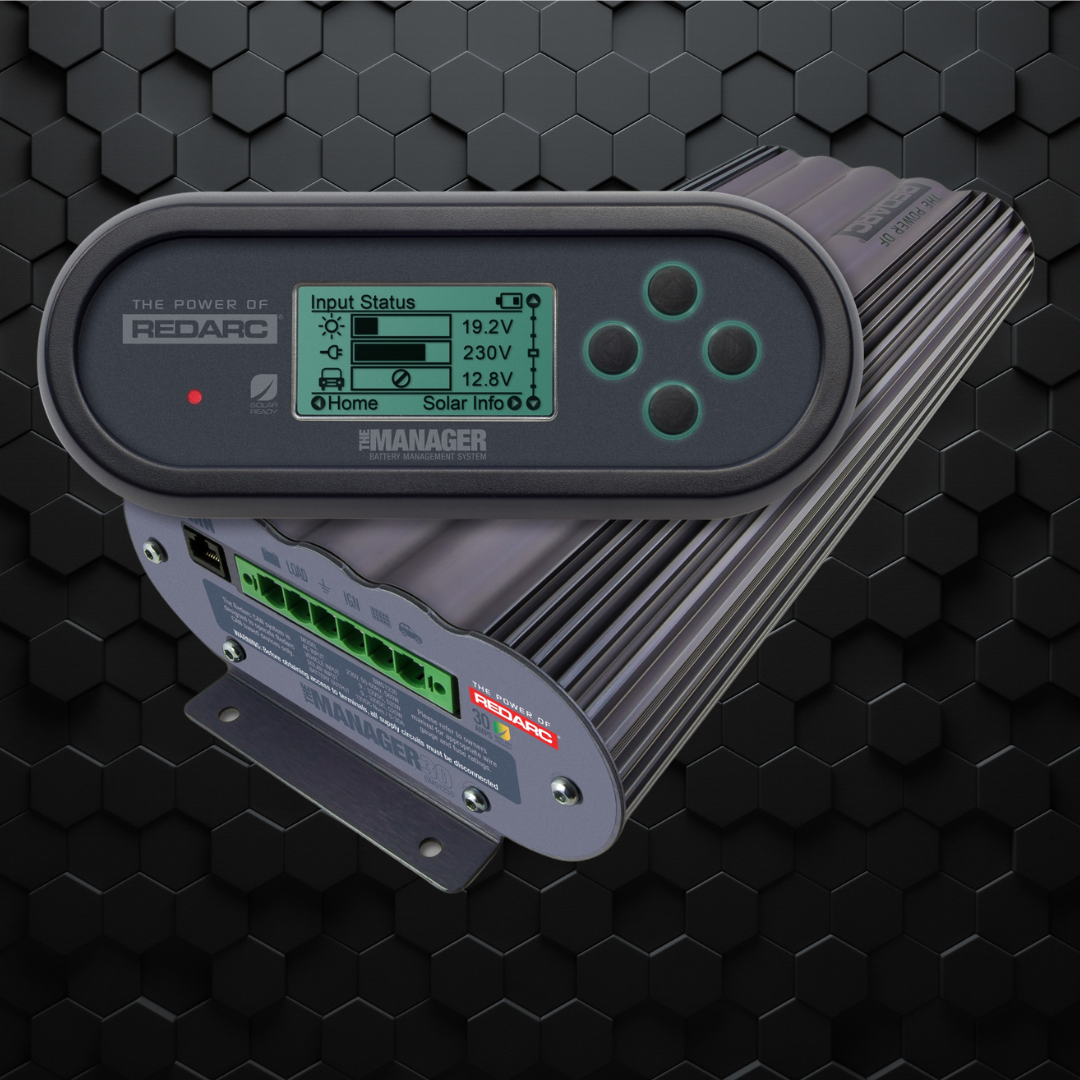 REDARC MANAGER 30 
The next generation Redarc Manager 30 S3 model is the complete battery management system for charging auxiliary batteries used in recreational automotive and marine applications. The dual battery system incorporates AC, DC and solar inputs to achieve the best charge for an auxiliary battery.
Developed with ease of installation in mind, The Redarc Manager30 is compatible with all vehicles and alternator systems including variable voltage alternators.
Whether you're charging Lead Acid, Gel, Calcium, AGM or Lithium Iron Phosphate batteries, The Redarc Manager 30 represents a complete DC to DC charging and maintenance solution. If you're charging one auxiliary battery or more, The Redarc Manager 30 will ensure they're always fully charged, providing peace of mind when battery charge provides the power source for the comforts of home whilst travelling around Australia.
The Redarc Manager 30 operates like 6 separate products, it charges an auxiliary battery from the vehicle while on the move, it's a 240 volt charger, a solar regulator, a battery isolator, a load disconnect controller, all with a remote battery monitor, making it market leading.
Charging lithium batteries
Lithium batteries have improved storage capacity relative to size and weight. They do however require specific charging conditions in order to operate correctly and the battery itself must have an in-built cell management system. REDARC have designed a charging profile within The Manager 30 to complement these in-built systems.
Green power priority
The Manager 30 is designed to charge an auxiliary battery from multiple sources simultaneously. If 12 volt solar power is available, solar power will be used before topping up the output charging current from another source mains (if available) or DC vehicle power when on the move.
MPPT solar regulator
The built-in Maximum Power Point Tracking (MPPT) solar regulator allows The Manager 30 to deliver the maximum amount of power from portable solar panels, even during low light conditions.
Remote monitor
Designed to show you auxiliary battery information and charge status. You can customise how your battery is charged and monitor where the charge is coming from. A user-friendly, graphical display monitor lets you know what's going on, keeping you in control at all times.
Features
Multi Stage AC-DC Battery Charger
Multi Stage DC to DC Charger
Maximum Power Point Tracking Solar Regulator
Battery Monitor
Dual Battery Isolator
Load Disconnect Controller
Super quiet operation
Charges AGM, Gel, Calcium content, VRLA, Standard Lead Acid and Lithium (LiFePO4) batteries
Tested to mains power safety standards in Australia
About Redarc

With a commitment to quality and durability, Redarc sets the standard for excellence in the automotive industry. All of our Redarc products undergo rigorous testing and meet the highest safety standards, ensuring a seamless integration into your vehicle while delivering unmatched reliability.

Shipping Info

Orders before 1PM will be shipped same day.

Metro shipping times are from 2 days and regional shipping times are from 3. Please see our shipping page for more details and info on bulk orders

Warranty & Returns

30 day refunds are available for all undamaged/Sealed products. Please fill in the Return

Feel free to contact us if you have any questions. We're based in WA and are here to help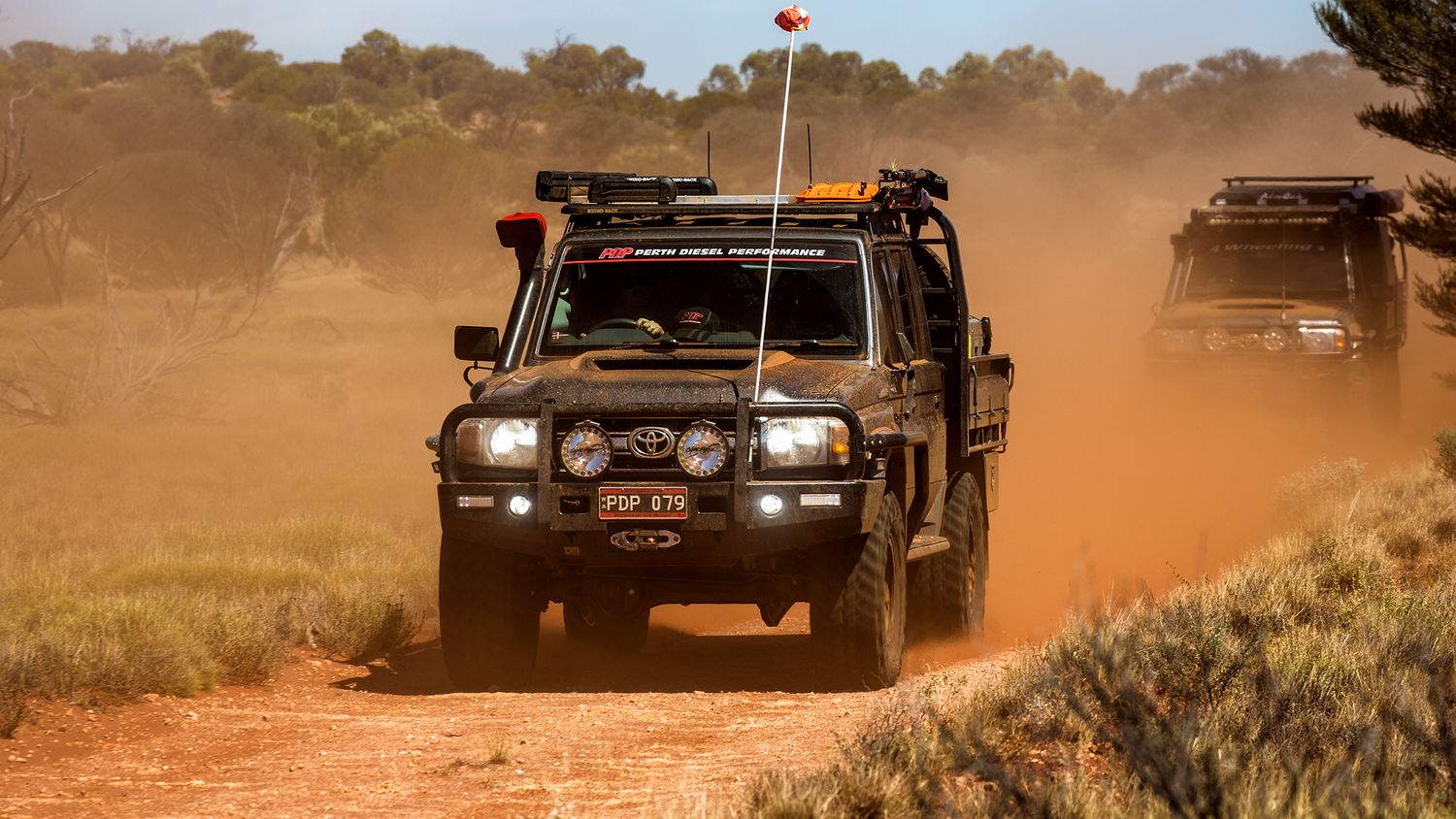 We Only Sell the Good Stuff
At PDP we only stock the highest quality parts & accessories. Honestly, if we wouldn't put a part in one of our own cars, neither should you. We won't recommend a product to you that we haven't worked with ourselves. We stand behind everything we choose to stock in our store.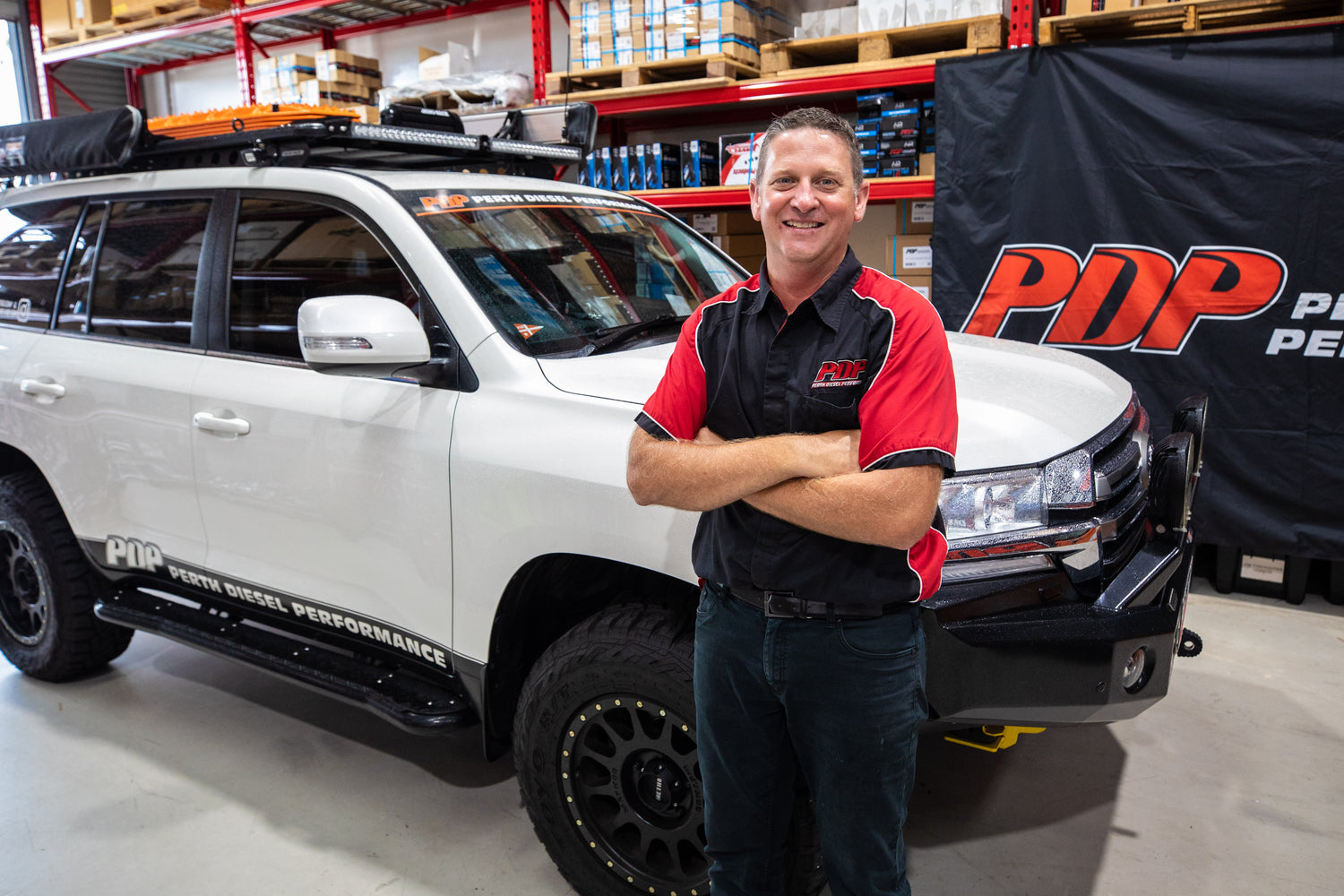 We're Here to Give You a Hand
Just like our cars, we like to make sure we go the extra mile. We still like to think of ourselves as the small business we started out as, which means reputation means a lot to us. Whether you just need some advice, or your stuck mid-installation, give us a call and we'll give you a hand.