HPD Billet Catch Can | 200 series All years
Regular price
$395.00 AUD
Regular price
$395.00 AUD
Sale price
$395.00 AUD
Unit price
per
Sale
Sold out
Share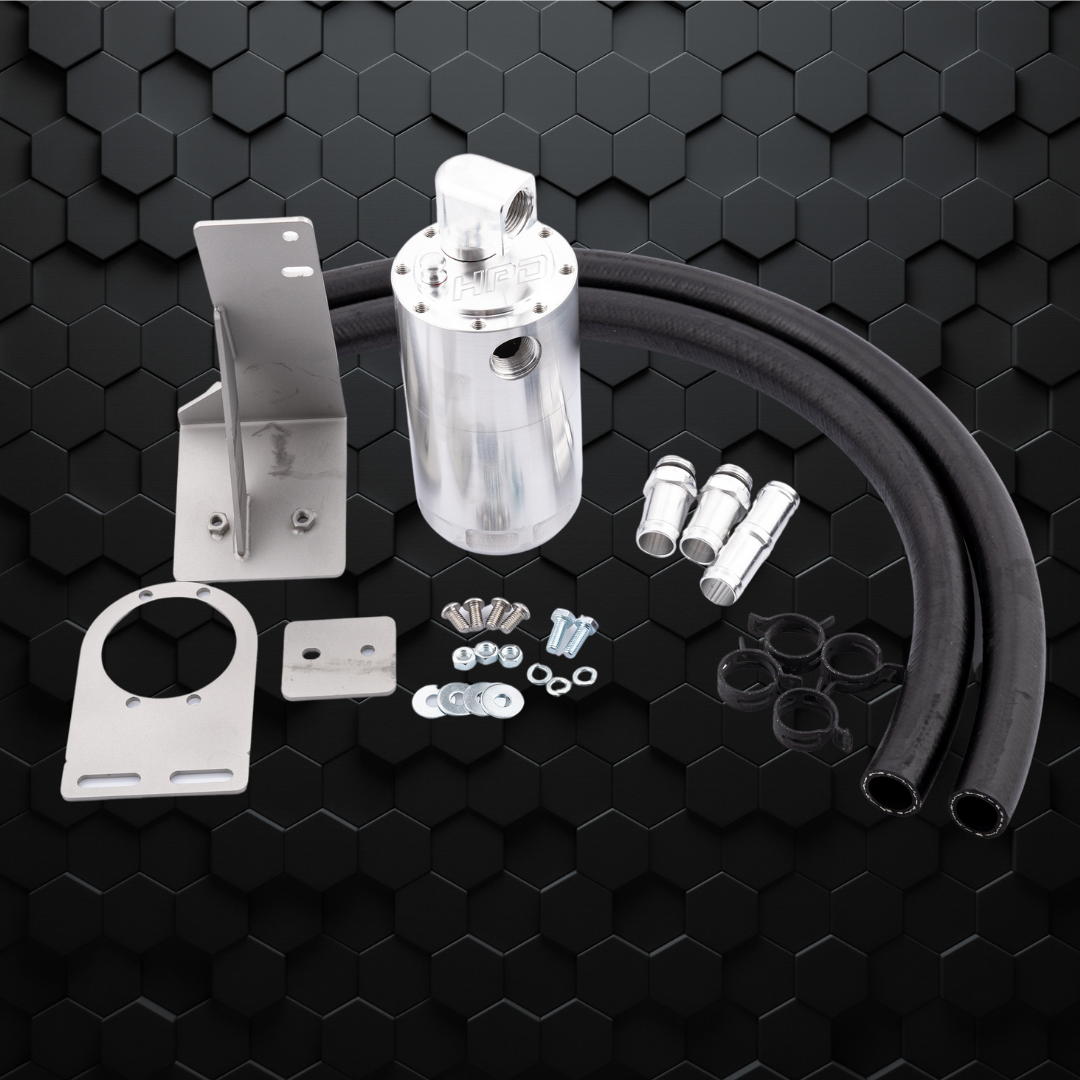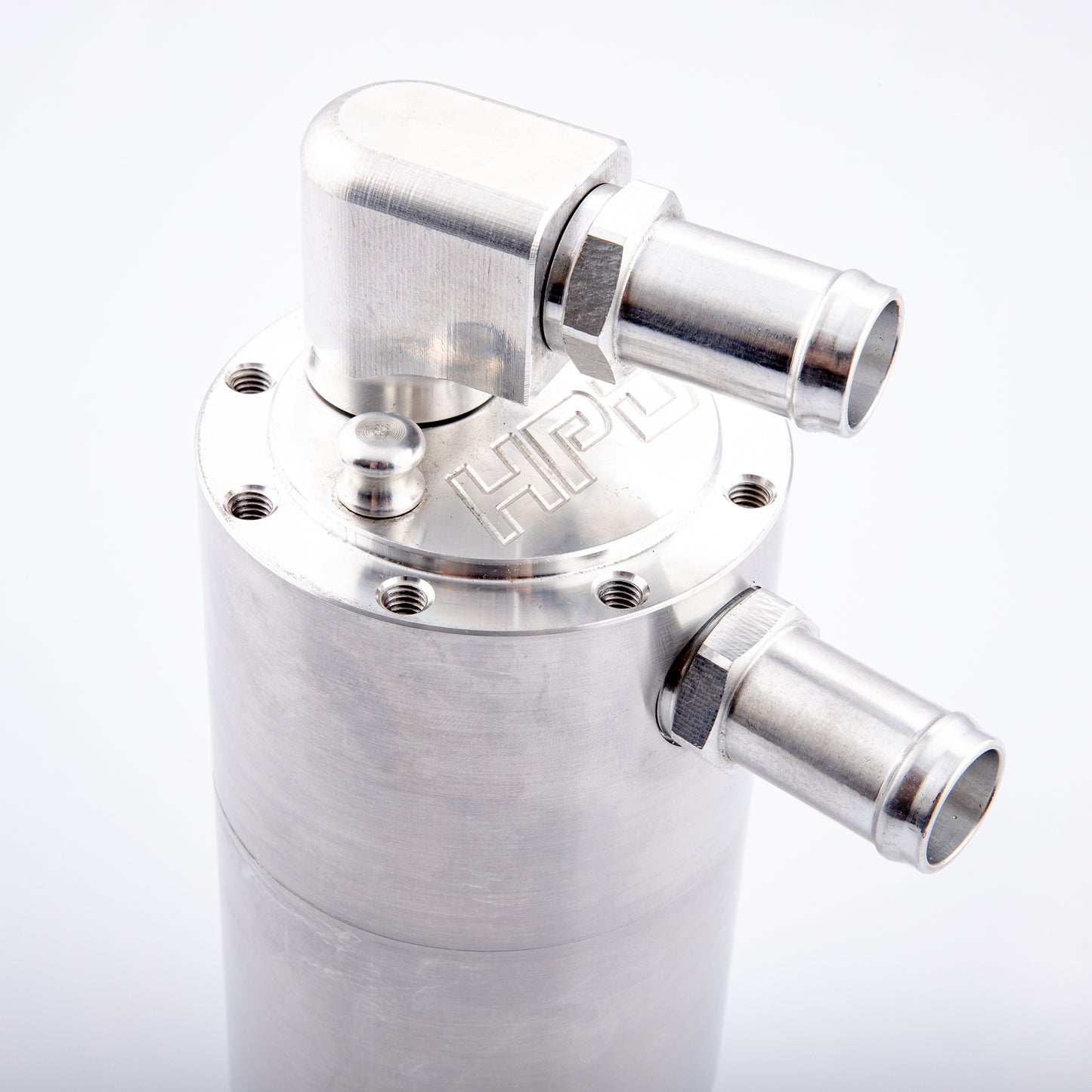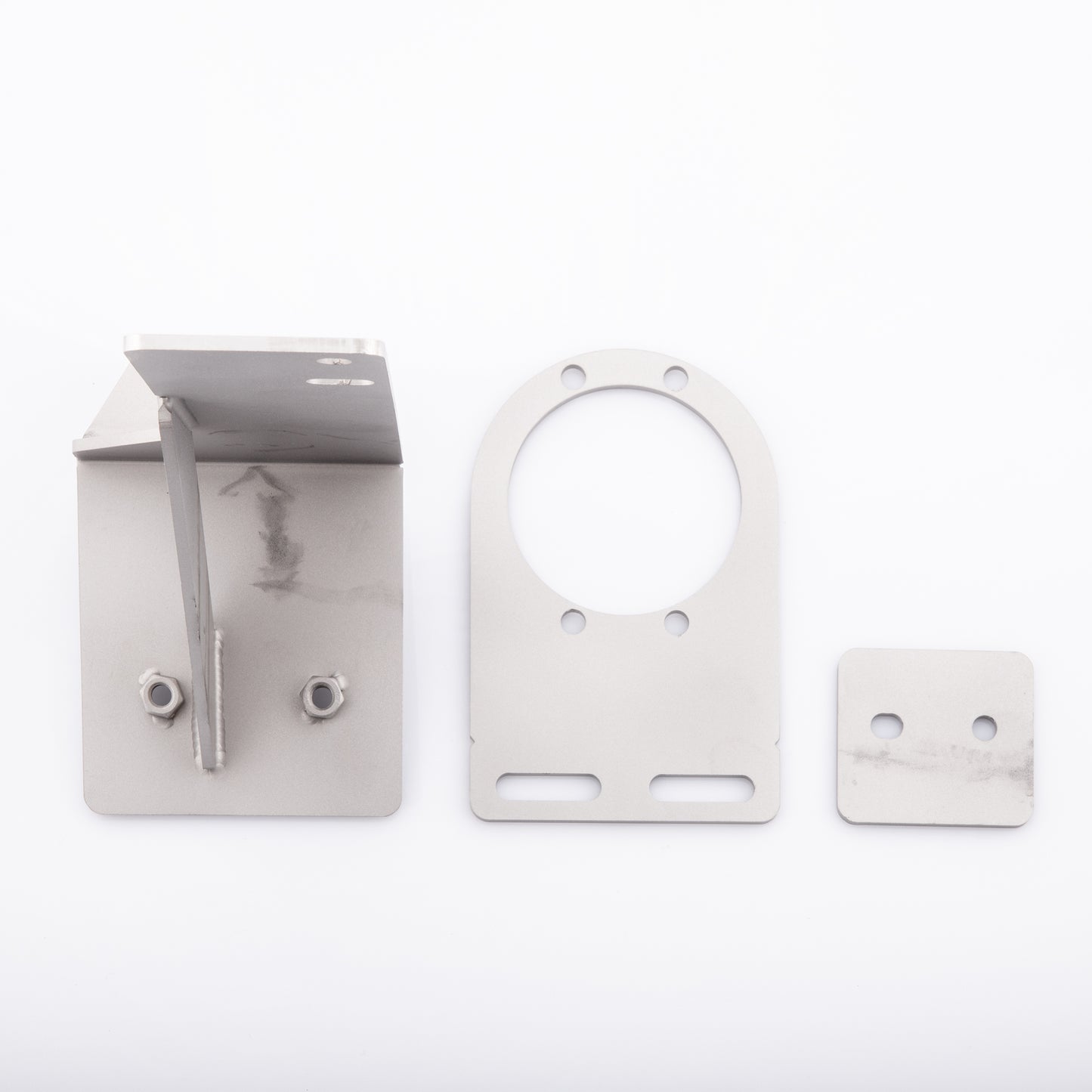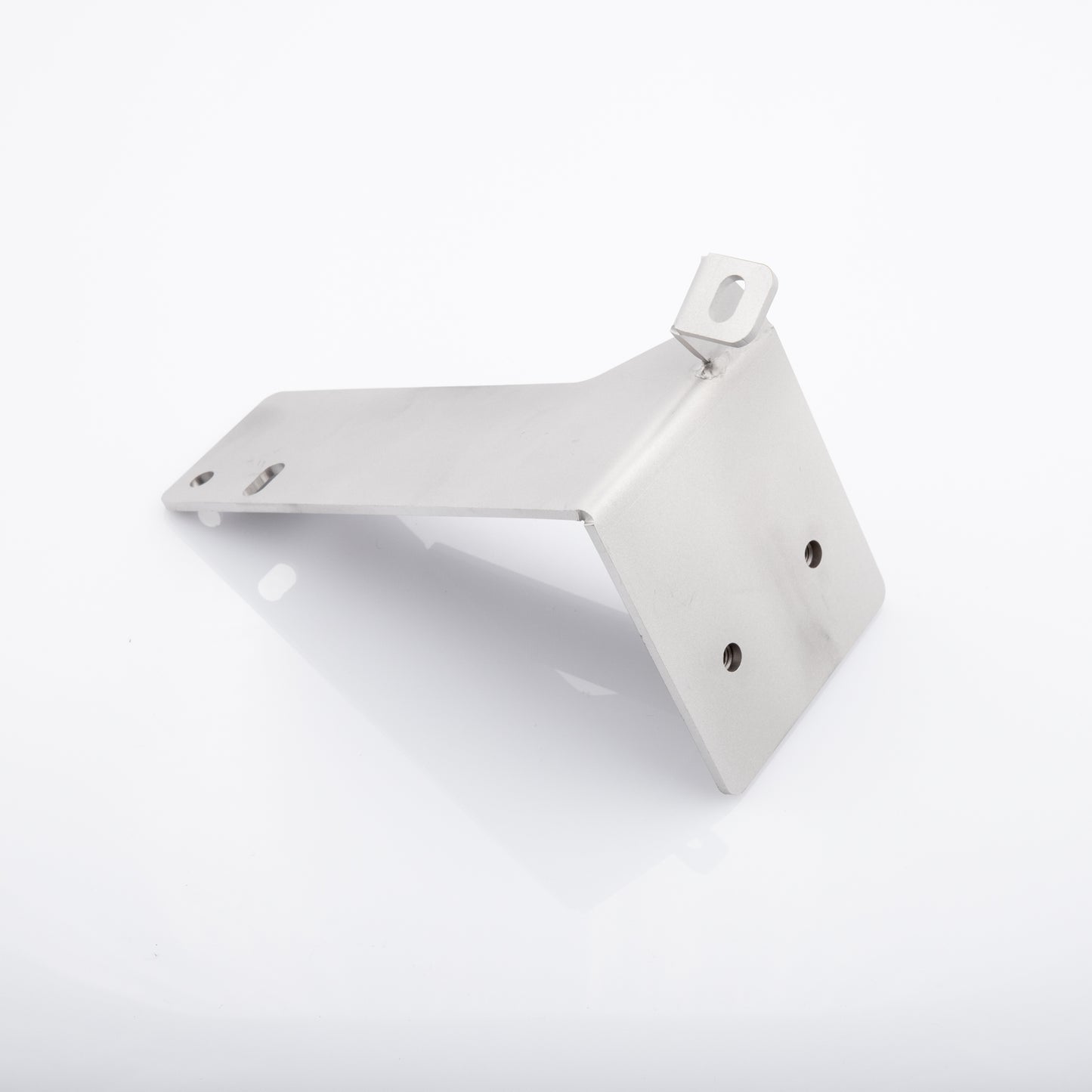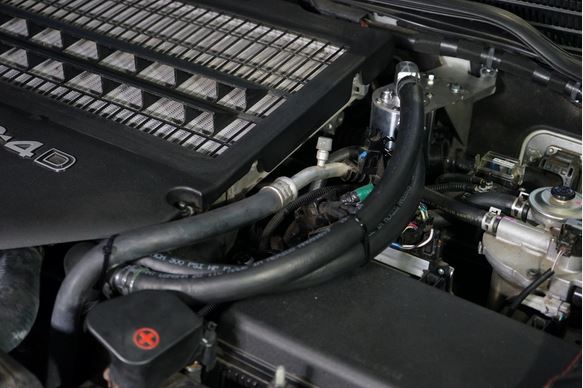 HPD Catch Can 200 Series made from solid billet aluminium
HPD's Australian made billet CNC machined oil catch can / oil air separators have been designed to reduce the amount of oil from the engines crank case breather entering the intake system.
HPD diesel catch cans are one of the few on the market that do not vent harmful vapours into the atmosphere. This makes them fully compliant with all Australian emissions regulations and design rules in all states & territories.
Each catch can is supplied with oil resistant rubber hoses, clamps, laser-cut brackets and comprehensive fitting instructions for precise, factory-look fitment.
Australian made HPD catch can kits are made to last. Only using the best materials and production technologies, every HPD catch can is precision-machined from high-grade solid billet aluminum.
The issue is with the oil entering the intake system on modern diesel engines fitted with EGR (exhaust gas recirculation) where the exhaust gas valve is commanded by the ECM (engine control module) to open and allow exhaust gasses back into the inlet mixing with the oil that's been left as a film inside the inlet manifold, thus this process just keeps on repeating itself, causing the issue of the manifold being blocked or clogged reducing the air flow to the engine's cylinders, resulting in lack of performance, black smoke, engine wear and even engine failure.
HPD's oil catch can / oil separators come in universal and complete kits with all required stainless-steel laser cut bracketry, correct size hose tail fitting, washable internal stainless mesh filters, cut to size oil resistant hosing, bolts, nuts, washer, spring clamps and installation instructions for each vehicle.
Key Benefits:
Reduces oil in intake system
Allows intercooler to work efficiently
Eliminates carbon & oil build up in inlet manifold
Keeps inlet ports and valves clean
Reduces engine wear
Reduces exhaust smoke
Maintains economy
Keeps air and map sensors clean
Maintains engine performance
.
Kit features:
Billet Alluminum Catch can
Internal stainless mesh filters
Dipstick to check oil level
Simply unscrew base to empty oil
19mm Screw in hose fittings
Mounting brackets & hoses
please see installed image to ensure fitment will work with existing modifications
will work with PDP fuel filtration kits and dual battery systems
Great product highly recommended, and great customer service
Simplicity for anyone
When talking Catch Can's for the Toyota 200 series, Provent was the number one product that everyone talked about and said it was the only way. I started seeing the HPD used in various vehicles a few years ago and in particular with some of the YouTubers that I follow, in particular Nathan at ExploringOz who is very methodical in his analysis of any product and not taking them at the face value that "other sheep follow" as a matter of course.
Installing it was simple with the instructions very straightforward.
All in all at this point it looks to have been a good decision.
The reason that I bought it from PDP was that everything I have bought from them there has been no issue of credibility and so its a trust thing. So I see PDP being aligned with quality products, quality service and something that I can place my trust in for anything I buy or do with PDP.
Easy to fit as per instructions
Great company to deal with.
10 out of 10
Shipping Info

Orders before 1PM will be shipped same day.

Metro shipping times are from 2 days and regional shipping times are from 3. Please see our shipping page for more details and info on bulk orders

Warranty & Returns

30 day refunds are available for all undamaged/Sealed products. Please fill in the Return

Feel free to contact us if you have any questions. We're based in WA and are here to help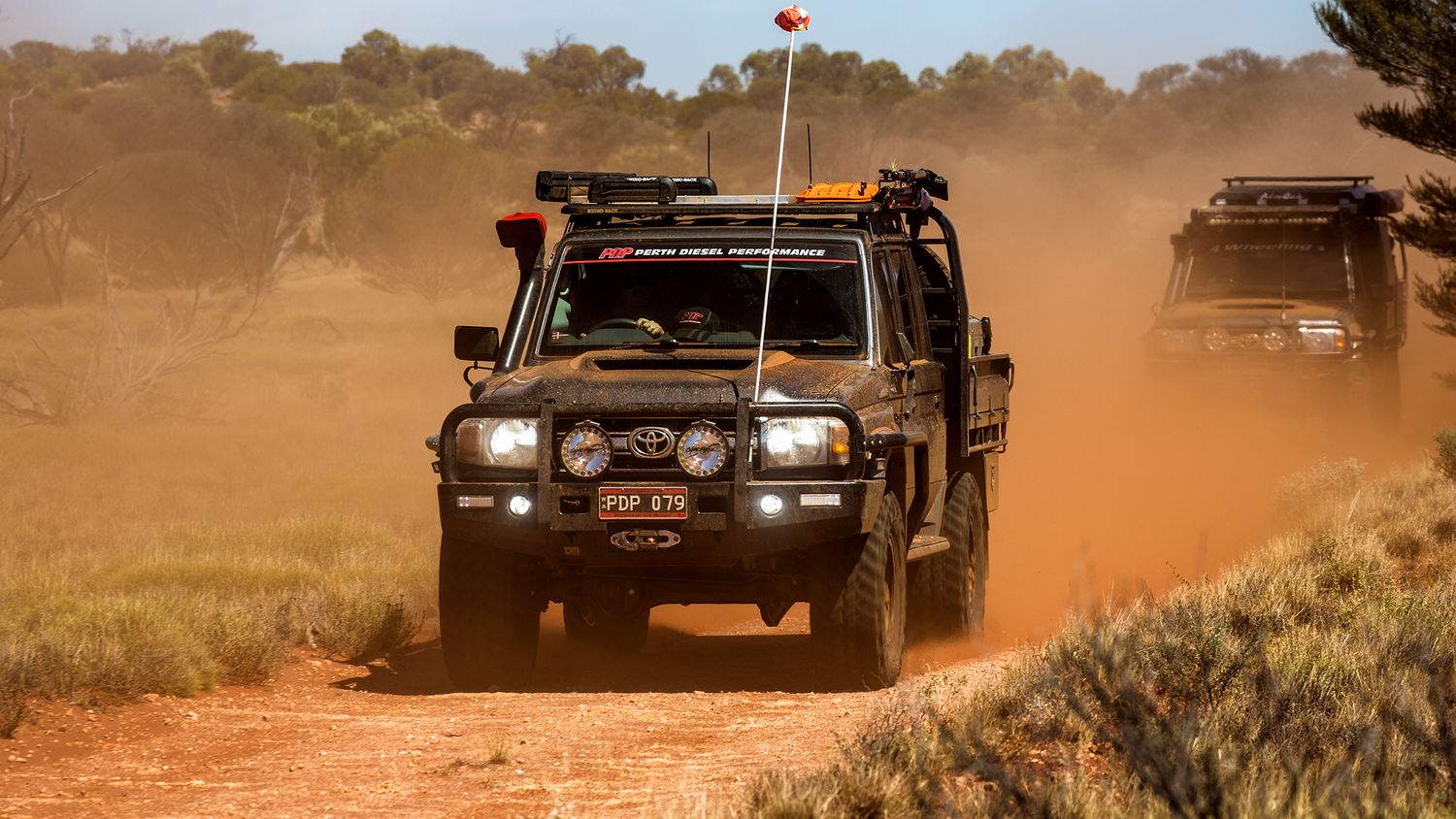 We Only Sell the Good Stuff
At PDP we only stock the highest quality parts & accessories. Honestly, if we wouldn't put a part in one of our own cars, neither should you. We won't recommend a product to you that we haven't worked with ourselves. We stand behind everything we choose to stock in our store.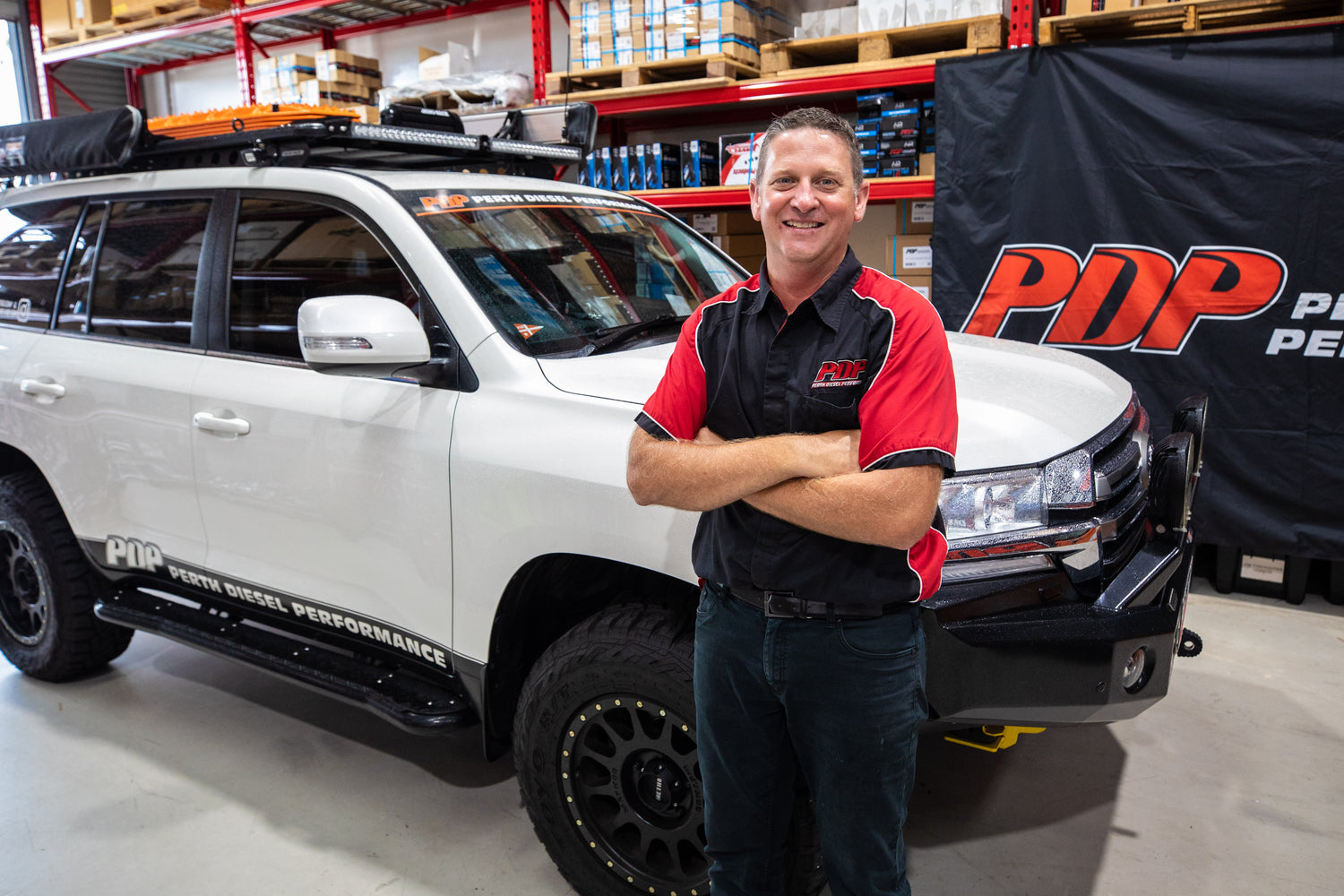 We're Here to Give You a Hand
Just like our cars, we like to make sure we go the extra mile. We still like to think of ourselves as the small business we started out as, which means reputation means a lot to us. Whether you just need some advice, or your stuck mid-installation, give us a call and we'll give you a hand.