Collection:

Products By Runva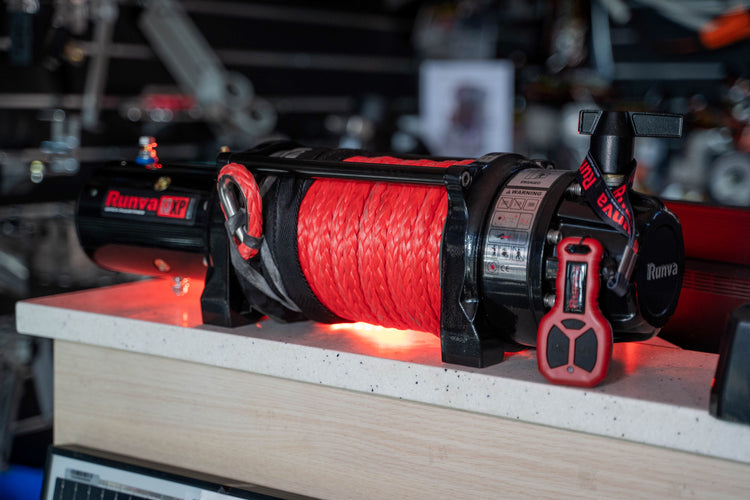 Introducing the Runva Winch Collection at Perth Diesel Performance - Unleash the Power of Runva Winches!
When it comes to reliable, high-performance winches, Runva is the brand that off-road enthusiasts and professionals trust. At Perth Diesel Performance, we are proud to offer the tried and tested 11XP and 13XP Runva Winches, designed to tackle the toughest challenges and ensure you never get stuck in the mud or stranded in remote locations.
With quality built Runva Winches, you can experience the ultimate power, durability, and precision that these winches are renowned for. Whether you're a keen off-roader, a serious trailblazer, or a workhorse needing dependable recovery equipment, we have the perfect Runva Winch to suit your needs.
Why choose a Runva Winch? Runva is synonymous with quality, and their winches are engineered to deliver outstanding performance in any situation. From the powerful motors to the robust construction, Runva Winches are built to withstand the harshest Australian conditions and provide reliable pulling power when you need it most.
With advanced features like wireless remote controls, synthetic ropes for enhanced strength and safety, and innovative braking systems, Runva Winches offer unmatched convenience and efficiency. You can trust in the precision engineering and cutting-edge technology that Runva incorporates into their winches, ensuring smooth operation and exceptional reliability for your rig.
At Perth Diesel Performance, we understand the importance of performance and durability, which is why we have chosen to offer the exceptional Runva Winches. Whether you're conquering the toughest terrains, recovering vehicles, or powering through demanding tasks, Runva Winches provide the peace of mind and reliability you need.
Don't compromise on quality and power when it comes to winching. Choose the Runva Winch Collection at Perth Diesel Performance and experience the difference for yourself. Shop now and equip your vehicle with the unbeatable pulling power of Runva Winches.
Regular price

$1,125.00 AUD

Regular price

Sale price

$1,125.00 AUD

Unit price

per

Regular price

$1,085.00 AUD

Regular price

Sale price

$1,085.00 AUD

Unit price

per